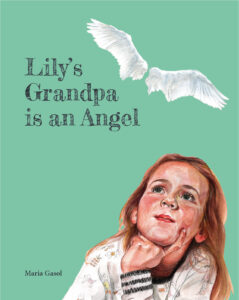 Project supported by the IRISH HOSPICE FOUNDATION and CREATIVE IRELAND through the "SEED GRANTS" for projects exploring creatively themes around death and loss.
This is my contribution: an illustrated digital book about GRIEF, LOVE and HOPE. It's suitable for adults and children and free to download.
Lily's grandpa has died. Lily, 6, believes her grandpa is an angel. Angels have superpowers and a lot of fun, and they are always with us. Lily shares her fantasy world to help her mother feel better.
It will hopefully bring a little bit of comfort and joy to those grieving.